BackPack, Twelve South's innovative and discreet storage shelf that was previously only available for iMac, is now available for Apple Studio Display and M1 iMacs.
BackPack gives users an additional storage solution without cluttering desks — use it to house hard drives and dongles or hide messy cables. The ventilation holes mean peripherals can be charged or plugged in without overheating concerns.
An included optional strap enables users to also attach items to the area underneath the BackPack too, ideal for those with limited desk space.
For setups where the rear of the monitor is visible to the rest of the office or customers, BackPack can be used as a display shelf for company branding, small awards trophies or perhaps even plants or figures, to inject a little personality.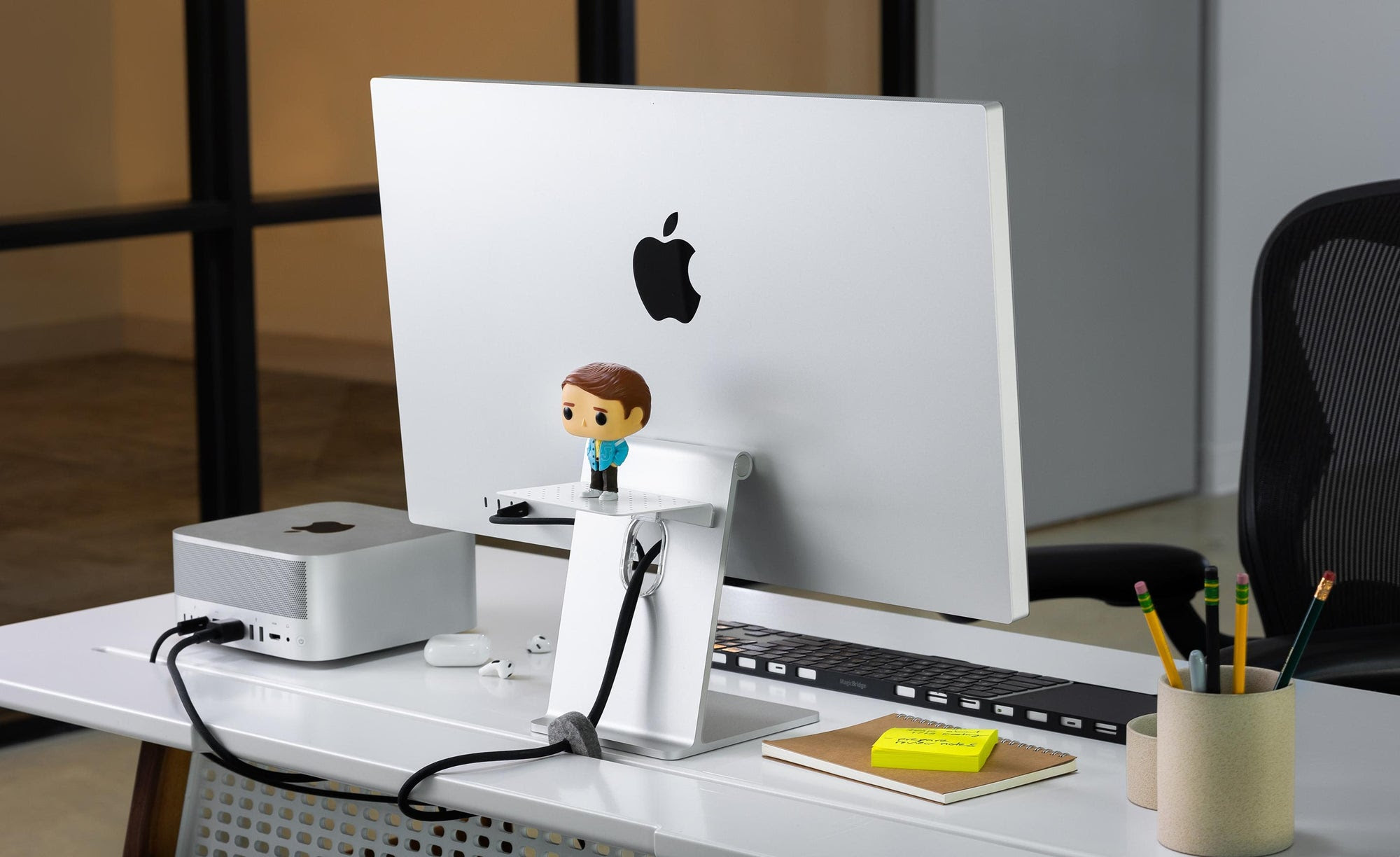 No need for tools to assemble BackPack, simply attach to the L-shaped desk stands in seconds using the two included clips and allow gravity to do its work. iMac models and Apple Studio Display can hold multiple BackPack stands, offering even more storage space.
BackPack's aluminium design blends in seamlessly with Apple's displays and the silicone landing pad and gravity centric design ensures no scratches for monitors or peripherals.
The Twelve South BackPack is available now from Amazon for £39.99.