Pivo Inc, leading AI technology developer that aids self-improvement by turning smart devices into a user's personal camera crew, has launched their new premium offering: Pivo Max. Building on the success of their hero products Pivo Pod and Pivo Pod Lite, Max offers compatibility with tablets and cameras for the first time.
Pivo Max, named an Innovation Awards Honoree at CES® 2023, builds upon Pivo Pod's existing capabilities. By simply attaching the smart mount to their tripod, users can capture stunning 360° footage with Pivo's AI-powered technology. When synced with the Pivo+ and Pivo Play apps, Pivo's Face and Body Auto-Tracking feature means users can move freely, never having to worry about leaving the frame.
The all-new Pivo Max has a wide range of uses – much like the Pivo Pod and Pivo Pod Lite models, it is ideal for fitness, coaching, equestrian and sports practice. With its larger, 2kg payload and tablet and camera compatibility, Pivo Max has a wider professional appeal, perfect for established creators, real estate agents and even those in education or business settings.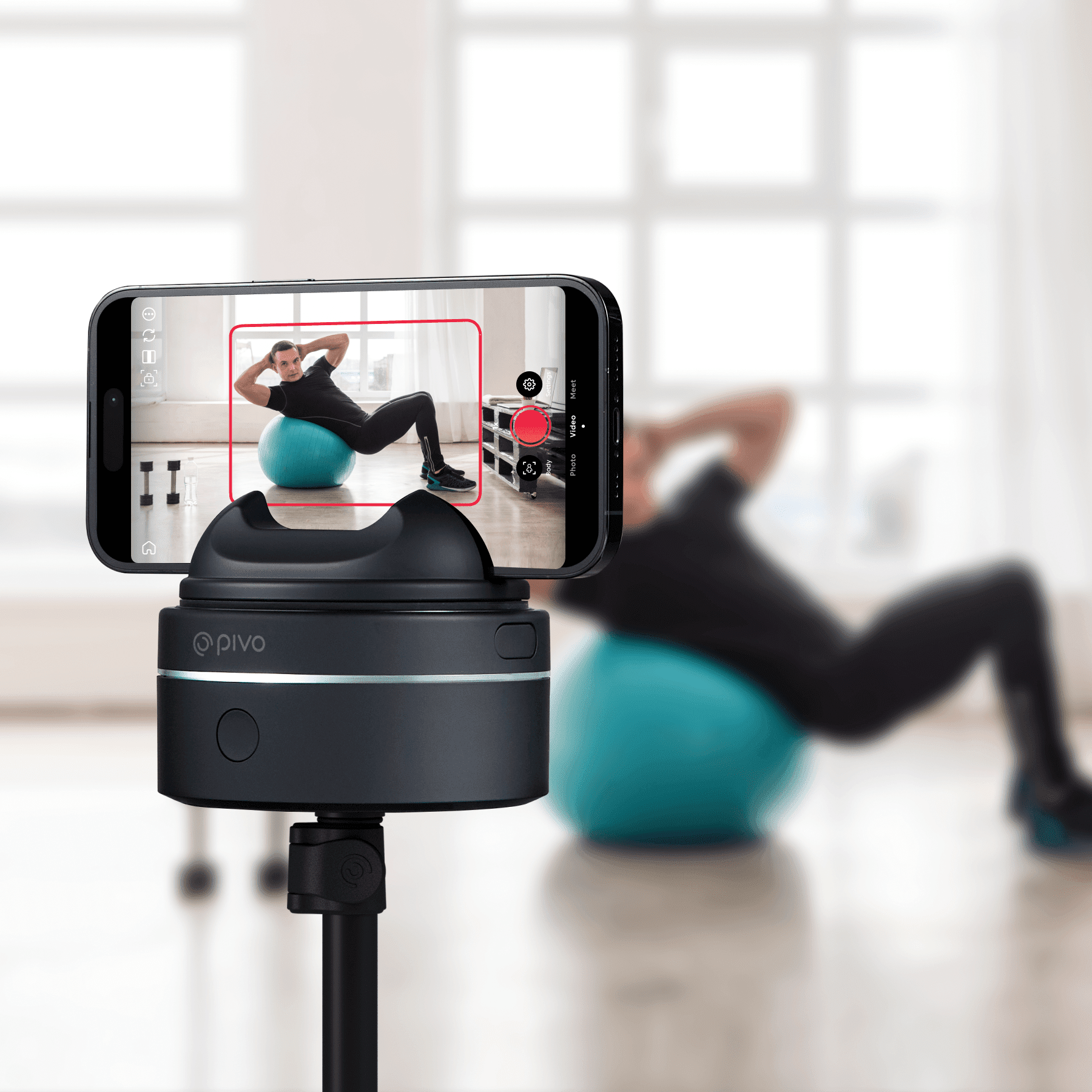 Like the Pivo Pod, Pivo Max maintains horse and dog [now out of beta] tracking capabilities, so users can capture training routines and coaches can join remotely.
Pivo Max comes equipped with six different rotation speeds: Slower, Slow, Normal, Fast, Frenzy, Turbo. Whether users are recording a presentation in-class or a dance tutorial at the studio, they can rest assured Pivo Max will keep up with them.
Pivo Max comes with an integrated LED status, so users can easily view power, pairing, connection, charge, capture and recording statuses. Also new is the Pivo Max Power Bank, available for purchase separately. The Power Bank allows users to simultaneously charge their Pod and personal device during use.
Ken Kim, CEO of Pivo says of the release, "Following the success of our other mounts – the Pivo Pod and Pivo Pod Lite, we wanted to offer a model that not only offers more premium features, but is also geared towards professionals in their field. Pivo Max is a game changer for markets like real estate and education, and we're excited to see the technology that worked so well for our earlier models continue to reach new heights."
Pivo Max, which comes with a remote control and is compatible with both Pivo apps, is available in the UK now from uk.pivo.ai with an RRP of £239.99. Between June 19th – 30th Pivo will be offering up to 30% off Pods as part of their Summer Flash Sale.